1st Royal Naval Infantry Regiment of Canada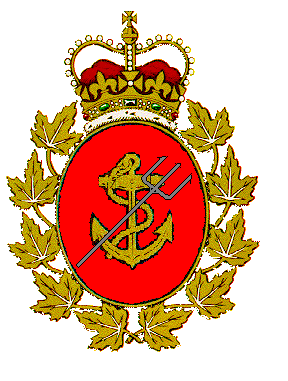 '...From The Sea'
Country:
Canada
Department:
Canadian Navy
HQ:
NDHQ, Ottawa - Support Management
CFB Halifax, NS - Rgnl HQ
CFB Esquimalt, BC - Rgnl HQ
Units:
NAVINFLANT (Naval Infantry - Atlantic)
NAVINFPAC (Naval Infantry - Pacific)
Command:
Commodore Philip W. Hatcher, OMM, CD
MOS:
As per Chart
History: Stood up in early 2000, 1RNIRC is the first Marine unit based in Canada since the last UK Marine contingent left Canada in the late 19th century. In early 1998, Canada sent teams of observers to the US, UK, the Netherlands and even to Russia. These observers, both naval and army, formed the initial training cadre. In late 1998, the House of Commons and the Governor-General authorized the country's first naval infantry unit. A battle school was established in Halifax, NS. In mid-1999 the first recruits graduated and were posted on board Canadian Naval Vessels.
The 1RNIRC, in its short life span has won accolades from allies and enemies alike. From peacekeeping/making missions to the present state of hostilities with Quebec and her French allies. The regiment's training reflects what the observers learned from their American, British, Dutch and Russian hosts, to form a unique but very effective Canadian combat unit.
As the Canadian Navy has no dedicated amphibious assault transports, it is Canadian practice to station naval infantry contingents aboard her surface combatants and onboard some minor warships and auxiliary vessels.
| | |
| --- | --- |
| Prince Henry Class AOR | 1 Platoon commanded by a 1st Lt. |
| Preserver Class AOR's | 1 Platoon commanded by a 1st Lt. |
| Provincial Class DDG | 3 Sections (Squads) commanded by a Warrent Officer (WO). |
| Iroquois Class DDH | 3 Sections (Squads) commanded by a WO. |
| Halifax Class FFH | 1 Section (Squad) commanded by a Sgt. |
| Hudson Bay Class FFL | 1 Section (Squad) commanded by a Sgt. |
| Cormorant Class MST | 1 Section commanded by a Sgt. |
| Moresby Class MSA | 1 Section commanded by a Sgt. |
| Cardinal Class Patrol Hovercraft PRAC | 1 Section commanded by a Sgt. |
| Improved Kingston Class MCM | 4 Marines commanded by a Master Corporal. |