De Maginotlinie, van de Noordzee tot de Rijn
<![if !vml]>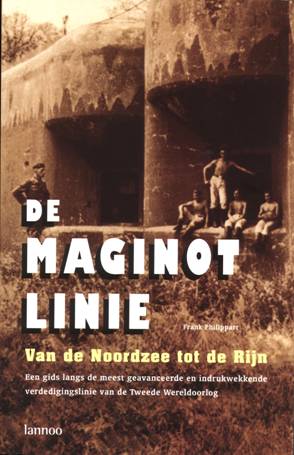 <![endif]>The French Maginot Line was probably the most advanced of all fortification lines built in the thirties to defend France against Germany.  Nowadays these forts lie forgotten in forests and on desolate hills.  To locate them without a decent guide is a hard nut to crack. 
This book explains you what the Maginot Line is.  You can read about the history from the building to the Blitzkrieg in 1940 and about the hard battles of the US troops in 1944.  Next to the history I'm analysing the components of the fort like the armament, the turrets and the copulas.  To understand without being there I let you make a virtual tour from the entrance to the combat blocs via the ammunition store, the barracks, the kitchen, the engine room and the command post.
The second part of the book guides you along the French border to discover all the forts and various casemates.  This approach has never been done before.
Per sector you have the history about what happened there.  Per fort you have a travel route, a description with a schema and the history of that particular fort.
The last chapter gives an impression of the different concept of the Maginot fortresses in the south of France at the Italian border.
The book is largely decorated with maps, schema's, actual photos and photos from 1940 and 1944 in an amazing "then and now" situation.
Title : De Maginotlinie, van de Noordzee tot de Rijn
Editor :                        Lannoo in Tielt,  Belgium
Author :                       Frank Philippart
ISBN :                         978-90-209-7163-7
First edition :              Feb 2008      
Pages :                       487
Illustrations :               286
Language :                 dutch
Price in Belgium :      22.5 EUR (official price)
Another book of the same author : De Atlantikwall, Van Willemstad tot de Somme