Update on 20th October 2008
NEW AND UPDATE
Its been quite hiatus for the website. And at last im doing the update again. Things had always been good for cactus records for the year 2008, being up and down.

First thing, most of the stuff from cactus distro are available at the local DIY/independent records store downtown Kuala Lumpur, RICECOOKER SHOP. So you can drop a line, just say hi and pick some stuff if you like from there. They sell t shirt, CD's, Vinyl, books, magazine, zine, and other goodies. Second hand and brand new. Check www.ricecooker.kerbau.com for more info.

After too many fucked up delay, cactus records, utarid tapes and ive come your children will co release doing the anomie discography tape. It will be done 300 copies.

New Releases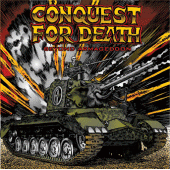 CONQUEST FOR DEATH "BEYOND ARMAGEDDON" CD
Release on end of september 2008. Contains 30 songs that previously been release from the Front Row Tickets To Armageddon LP and also the Beyond the Hidden Valley LP . This is a must for the one who like hyper crossover hardcore/metal sound. Feature ex member of what happen next, assfort, your mother etc. This is a good things to grab.

PRICE : RM10 ppd within Malaysia (normal post) SOUTHEAST ASIA PRICE : USD 8 ppd (normal post) OTHERS : USD 10 ppd (normal post)
----------------------------------------------------------
DISTRO
There will be tons of new stuff update on november 2008. In the mean time it will not be update yet. But you can check the old distro list by going here >>
----------------------------------------------------------
Still available but almost sold out.

Kias Fansuri "2 tahun pertama" CD
A collection of their 2 years workds including tracks from demo tape, a split 3.5" floopy disk with call me betty a split 7" with only for the sake of aching, a 4 way split 10" with peterthepiratesquid, narwhal and teeth of mammals and a compilation tracks taken from the emo apocalpyse and love.life.comp. Imagine tristan zara and neil perry. Beutifully done digipack.
TRADE ARE WELCOME. RM 10 ppd (here) /USD 8ppd (there).
Check : http://www.myspace.com/hamzahfansuri for their myspace.



FALL TO THEIR DEATH - chains in transmission CD
Malaysian atmospheric post - modern sludge band, 4 songs around 44 minutes plus one multimedia video that feature their live set Substation, Singapore. Co release between basement records & cactus records
PRICE : RM10 ppd within Malaysia (normal post)
SOUTHEAST ASIA PRICE : USD 8 ppd (normal post)
OTHERS : USD 10 ppd (normal post)
TRADE/ WHOLESALE welcomed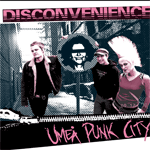 Cactus # 012 - Disconvenience "Umea Punk City LP" + War on wanker 7" CD - Swedish punk rock band, from Umea city, the city that used to be and still, very active for it punk and hardcore movement.This CD contains all their songs from the Umea punk city LP and war on wankers 7" both reease by wasted sound records.
RM 11ppd (Malaysia) USD 5ppd (Asian) USD 8ppd (World)


----------------------------------------------------------
Soon under cactus records





Cactus #014 - Having a blast comp CD
A 4 way split between 4 bands from different country featuring shaktii (singapore), hudud (singapore), low fat (thailand), and beginning of the end (USA).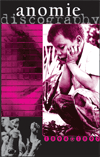 Cactus # 003 - Anomie discography tape - Old french emo hardcore band in the same line with the bands like finger print, jasmine, undone, etc. This compile all their material from 1994 - 1997. This is co release with States label, i've come your children records.